In the past, the legal sector was hesitant to adopt modernization, but with the emergence of recent legal tech trends, the market has become vibrant. 2022 was no different, with the legal industry experiencing a transformative shift as it emerged from the remote world of the pandemic. This unprecedented situation compelled the field to embrace a more remote and highly efficient mode of working. Specifically, the legal sector adopted simplified software for contract review, eDiscovery, and digital dispute software. Our 2022 top Israeli legal tech companies illustrated 36 companies who specialize in fields like contract review, eDiscovery, legal document automation, access to justice, digital distribution resolution, smart contracts, practice management, practice management – hours and billing, cyber security (for law firms), legal outsourcing, and claim mining.
The legal technology field in Israel remains exceptionally dynamic in 2023, showcasing its continuous evolution. Over the last year, the legal technology sector has seen its fair share of changes – from mergers, investments, rebranding, additional competitors, to closures – legal tech companies remain linked to a fluid legal technology market. This roadmap highlights the most prominent Israeli legal tech companies in their respective fields, demonstrating their ability to thrive in an active economy and adapt to the ever-transforming legal tech sector. The updated 2023 list combines 30 companies, old and new, along with 3 companies no longer in business from the former list. 27 of these legal tech companies are updated from the old list along with 3 new legal tech companies: ApprentAI, OWL Global, and Dino Law. Once again, these companies are divided into their specific field: contract review, eDiscoverey, legal document automation, access to justice, online dispute resolution, practice management, practice management – hours and billing, legal security, legal outsourcing, and claim mining. The legal tech fields commitment to innovation and excellence is a testament to the remarkable progress made in the industry, and I'm eager to see what the future holds.
LawGeex, established in 2014, was founded by Noory Bechor and is considered one of the first legal AI startups in Israel. A former corporate lawyer, Noory aimed to enhance the inefficiencies in contract negotiations and reviews using a natural language program (NLP). The company has headquarters in Tel Aviv as well as New York City with renowned partners like Ebay, HP, Pepsi, PWC, UBS, and so on. LawGeex offers AI software that delivers highly accurate contract reviews in a fraction of the time taken by human attorneys.
In September of 2022, with an increased corporation clientele comes bigger demands, LawGeex split into two. The remaining LawGeex and SuperLegal. LawGeex remains focused on enterprise in-house legal teams, which includes F1000 companies. About a third of the LawGeex team was laid off after pivoting the business to focus on SuperLegal in September of 2022. Noory Bechor remains CEO of LawGeex as well as SuperLegal.
SuperLegal's AI surpasses lawyers in reviewing contracts with superior speed, accuracy, and cost-effectiveness. The site boasts cutting legal costs up to 90%, a 70% shorter deal cycle, with contract return in less than 24 hours. SuperLegal is a combination of an in-platform contract editor as well as a combination of AI and legal pros to help with negotiations.
In September of 2022, LawGeex, split in to two independent business units: the existing brand for large companies and a new entity for small ones called SuperLegal based in New York City. About a third of LawGeex team has moved to SuperLegal. Superlegal focuses on smaller companies without an in-house team. Noory Bechor remains the CEO and co-founder of both LawGeex and SuperLegal as well as Ilan Admon, CTO.  
Litigate remains a trustworthy and powerful AI that completes tasks and helps manage cases. Litigate prides itself on being a one-stop-shop for legal teams of all shapes and sizes. The software helps 70%+ time saving in "creating detailed chronologies that extract raw facts and issues…to build a comprehensive and customable analysis" according to their website. Litigate was founded in 2017 by Guy Uziel and Nimrod Aharon.
Since then, Litigate has had a huge effect in the legal world: completing repetitive tasks quicker, managing case load more efficiently, and assisting with information analysis. Nimrod Aharon remains the CEO of the company but Guy Uziel, co-founder, is no longer involved.
Simlari's aim is to simplify and enhance legal research. Similari is an AI-powered insight system utilizing uploaded data and internet resources to connect information and draw conclusions. With Similari, lawyers save substantial research time, enabling them to prioritize other essential aspects of their work.
In 2023, Udi Cohen remains CEO and co-founder and Orio Calvo remains CTO and co-founder of Similari. Their goal persists: making legal research simple and accurate. Similari continues to provide automated insights on technology and innovation. The software effortlessly monitors and analyzes emerging changes, transforming them into actionable insights that a reveal market story for companies.
The Pil is an automated SaaS solution for compliance management for financial and services institutions. Pil maintains a database of updated government agency regulations, eliminating firms need to create and manage these internal checklists. The site boasts of a current 14,717 regulation documents, 98% users' satisfaction, 3480 monthly searches, and 100+ users. 
The Pil has remained in operation in Israel since 2020 with founder and CEO Morly Dory and CTO Nir Landau, collecting over 30 commercial clients and 100 concurrent subscribers. 
Founded in 2022 by Or Bar and Matan Ben Zion, ApprentAI offers litigators AI operated early case assessment. Through market research, Matan and Or brainstormed ideas and interviewed legal professionals to gain feedback. They discovered that lawyers globally handle documents very similarly. Matan and Or discovered a recurring challenge faced by law firms—a surplus of documents without an efficient, non-labor-intensive solution to sift through them. They identified that the old-fashioned approach to document review is broken. It forced litigators to smart search in the dark, meaning they try to find something that you don't really know exists.
They provided a solution for this problem: a cutting-edge AI platform that would help legal professionals by modeling work that litigators do and develop a mathematical framework to analyze the legal evidence efficiently. Currently, lawyers can join the waitlist and become an early adopter of ApprentAI.
Narrative links platform simplifies the electronic investigation and discovery processes for legal professionals. Cloud-based solution offers an intuitive eDiscovery system that empowers lawyers to pinpoint key evidence within digital data encompassing emails, documents, databases, social media content and more. Leveraging AI-driven technology, Narrative optimizes workflows, accelerating business growth potential. The platform uncovers multifaceted insights to facilitate informed decision-making and strategic focusing.
Narrative Co-founded in 2022 by Alon Singer (software engineer and lawyer) alongside Shlomit Elster (seasoned financial executive and a CPA). The team's extensive experience in the legal service industry and comprehensive understanding of the professionals' journey have driven them to harness the transformative potential of technology, setting a new standard for legal services.
Legal Document Automation:
Yaron Tanne has remained founder and CEO of Assist-Ant since its inception in 2014. Assist-Ant automates writing legal documents as well as auto completes forms and finishing sentences. For example, write the first few words of a law and Assit-Ant will finish writing the entire law, preventing the customer from needing to switch back and forth between tabs constantly. The software works as a keyboard extension and therefore works everywhere you can type with a keyboard.
Assist-Ant is not only made for lawyers but also social media managers, insurance companies, doctors, customer support, and sales teams. The most recent software update came around October 2022 with version 1.95. The improvements included an easier way to manage content repositories and add a new repository in creating a new template. Additional fixes include better performance through outlook and improved retrieval and the set of completion proposals.
DINO Law assists in filing small claims. Through small claim production, production of the judicial authority form, and submission to court, DINO Law provides comprehensive software for all small claims needs. DINO aims to simplify the process by allowing the user to choose the type of claim and the software will provide an appropriate questionnaire.
Lightkey helps the writer to compose emails and write memos with more accuracy and efficiency. The software can predict up to eighteen words ahead based on the software learning the writers' patterns. The software contains free, pro, and business plans ranging in prices to fit any law firm's budget and supports eighty-five languages. Lightkey continues to assist on Windows through MS Office, chrome, and Edge applications.
The Lightkey writing assistant remains trusted in 170 countries worldwide.Co-founders Guy Katabi and Eran Brauer remain in charge of LightKey as CEO and the latter as Business Development Director.
LegalUp software generates custom documents tailored to a firm's unique patterns and knowledge. Additionally, LegalUp collects essential data directly from customers through a questionnaire to facilitate document creation.
LegalUp was founded in 2019 in Israel but now has an office in New Jersey. LegalUp continues to benefit any size law firm, in house council, and legal business development teams. Users of the software include Deloitte, Glodfarb, Pearl Cohen, and so on.
ModuLegal  is a cloud based self-service platform that fully digitizes the legal service workflow, facilitating seamless lawyer-client communication, efficient information gathering, and automated document preparation. ModuLegal's digital platform is flexible, adapting seamlessly to your unique legal work processes, working efficiently with your own templates. Clients receive clear instructions on the information required, fostering a better understanding of the legal process and ensuring their needs are met. 
Co-founders Sarit Shemer Sliwowicz and Yoav Rotem, both co-CEOs, aim for a user-friendly experience with law within a cloud based online legal communication platform. Over the last month, ModuLegal has been working on integrating AI through natural language processing and machine learning. The legal tech company continues to showcase cutting-edge, strategic fusion of AI technology and human expertise.  
Clawdia acts as an automated lawyer, guiding through legal topics avoiding legal mistakes, and creating tailor made contracts. The company's goal is to support entrepreneurs by simplifying the legal terminology and providing legal tools used in the business world. To note, the software and guidance is aligned with US based companies and laws.
Co-founders Vardit Legali and Shimon Magal continue to run Clawd.AI as CEO and CTO. More specific legal services they offer include NDAs, Independent Contractor Agreements, Employment Agreements, Privacy Policies, Terms of Usage, Saas Sales Agreement, Influence Agreements, Referral Agreements, and Cease and Desist Letters.
SueApp was founded in 2018, aiming to solve small legal disputes. SueApp allows anyone to file a small claim in as little as ten minutes, walking the customer through the claim and supplying relevant data and cases. The pricing is divided into three categories SueApp commission, state commission, and service provider.
The company remains located in Tel Aviv under CEO Tom Lavi but with a focus on Florida claims. SueApp continues to provide small claim litigation to the public and has partnerships with several international companies such as Amazon, NVIDIA, Select USA Stats as well as the Israel Innovation Authority.
Founded in 2020, co-founders Yedidya Nisan, CEO, and Ilya Schukin, CTO, are dedicated in accessibility to justice for all through their unique approach to civil claims. Besides the filing fees, the customer is only required to pay after they win the claim, so if they happen to lose, they do not carry a heavy burden.
Lexense continues to provide services for car accidents, employment disputes, rental and housing matters, personal injury claims, and defamation cases with offices in Tel Aviv and Scottsdale, Arizona.
Ettorney offers a variety of online services at fixed prices for start-up entrepreneurs, small businesses, and individuals. The aim of the company is to lower the friction between customers and lawyers, to help ensure that the process is as simple, yet productive, as possible. Leading products include company incorporation, bank account and tax file opening, trademark registration, wills and inheritance registration, company dissolution and much more.
Ettorney carries on as the market leader for online legal services in Israel. Ron Hadar, founder and CEO, wants to change the legal experience to focus on transparency and information, fair prices, and efficient response.
Owned by Bertrand Hasson along with CTO Eli Berin, OWL Global aims at "serving justice for the benefit of all." Founded in 2020 in Hertzliya, OWL Global is a SaaS targeting class action lawsuits and settlements. 
Online Dispute Resolution:
Disputec continues to solve conflicts though their three-step solution: initiating communication regarding the dispute and claim between the employee and employer, having a lawyer assess the claim and provide a treatment offer, and concluding the process by payment and receiving the necessary legal treatment.
The software asks both parties a series of binary (yes/no) questions. Then, the software compares answers and finds gaps in the responses. Finally, a compromise can be reached using the gaps. Through binary reasoning, the parties can share their thoughts strictly on business. This online dispute resolution (ODR) is seemingly a mix of therapy as well as legal counseling. Disputec believes that by understanding each other and talking about the issues, compromises could be made.
Conflicteam considers both parties' compromise requests and seeks a fair median. If denied, the system allows another chance for compromise before making a new offer. If offers keep getting rejected, the platform has up to 30 days to reach an approved compromise. This tech algorithm focuses on sales bargaining, financial disputes and debts, divorce settlement and dissolution of a partnership without mediation from another person.
Conflicteam has rebranded itself to conflict.law an online dispute resolution (ODR) run by CEO David Lagziel. The company also recently updated their site, but their idea remains the same; to resolving financial disputes amicably.
LLABO streamlines law firm case management through digital communication, managing tasks, and sharing and executing documents. Other communication possibilities: video meetings, task management, e-signature, cloud solution, full document editor and a dedicated secure communication channel to prevent information and communication silos.
LLABO has remained an all-in-one legal communication and case management platform since its inception in 2022. Run by CEO Elad Almalem and Director of Business Development and Co-Founder Assaf Noy.
BoarDirector can do everything from storing documents, scheduling meetings, leaving reminders, setting agendas, and collaborating on projects. The software prides itself on being, "the only one of its kind, that allows you to conduct board meetings, meet regulatory requirements, draw up protocols and follow up on the decisions made."
BoarDirector remains a project management software under the software house SQLink.
With Cligal, lawyers can effortlessly submit court documents within seconds, ensuring high-quality, professional results devoid of human errors that may occur in manual processes. Cligal can autofill paperwork, send documents to customers for signatures, edit PDF's, and redact confidential information from legal documents before sending them to others.
Dor Goldiner remains the business owner for this one-stop-shop for all documents and automation tools. Cligal remains a preferred software for over 10,000 attorneys and law firms, including the twenty-five largets law firms in Israel, the Ministry of justice, the Knesset, the Tax Authority, and more.
DocuMeet is a cutting-edge cloud platform designed to streamline meeting summaries. The software documents tasks and tracks completion in real time. DocuMeet gets the entire team on the same page: "edit agenda, tasks, action items and decisions together. Upload, view and comment on meeting material." Thus, the software aims to boost productivity and centralize workplace communication. DocuMeet is offered at tier pricing for $6 USD a month or $4.8 USD monthly on a year basis.
Pnina Zinger remains the founder and CEO of DocuMeet since its inception in 2019.
Practice Management – Hours and Billing:
IHOV is geared more towards bankruptcy proceedings rather than overall payments. The application was developed for debtors to seamlessly prepare bimonthly reports and send it to the attorney to track payments and view court decisions.
Currently, the App has 500+ downloads with a 3.6 star review on google play. 
BTAX is a groundbreaking online service system that revolutionizes tax calculation. CEO Avi Becker aims to simplify the entire tax calculation process and offers a vareity of technological solutions within real estate taxation. According to their website, BTAX is the "solution of hundreds of law firms, who have chosen a system that upgrades the level of service and professionalism they provide to their clients." Since 2016, BTAX has provided appreciation and currency calculations as well as transaction management calculations.
Valire continues to offer fraud detection and advanced cyber security through their AI technology. Their self-learning, cognitive software detects where a company is susceptible to cyber breeches and cyber-attacks and helps protect the company. The software gives real-time alerts when potentially fraudulent activity occurs.
Shlomo Gilead, CEO, Amir Weinberg, Founder and CTO, Daniel Moore, CRO, remain vigilant in providing companies an analytical tool to protect their data against cyberattacks and breaches.
Advanscreen is a comprehensive and user-friendly solution designed to help businesses and organizations meet requirements under anti-money laundering and terrorist financing regulations. The system facilitates easy screening and other regulated entities. It allows background checks and screening of customer names against top sanction lists and public information sources.
Co-Founders Idan Levy and Oded Merhav maintain their attachment to Advanscreen from its establishment in 2018 in Tel Aviv. Idan as CEO and Oded as a member of the board. Advanscreen safeguards clients from illegal involvement with sanctioned entities ("blacklisted"), thereby preventing penalties. The software combines its exclusive Search Engine, Compliance Guru, and Social Intelligence tools into a unified and reliable solution for 3.5 million regulated businesses solely in the US.
Founded in 2019, SpecterX continues to provide secure data control from anywhere in the world. SpecterX provides access to information and tasks from anywhere in the world. Despite its global accessibility, the platform maintains strict security measures, ensuring that only authorized individuals can access the information. It facilitates secure cloud transformation by providing complete visibility, full control, and extensive data protection, all within a single platform.
Nimrod Barel, co-founder and CEO, Daniel Barel, co-founder and Chairman, and co-founder and CTO, emphasize security with Specter X Gravity. The software secures digital supply chains and protects data channels and prevents leaks.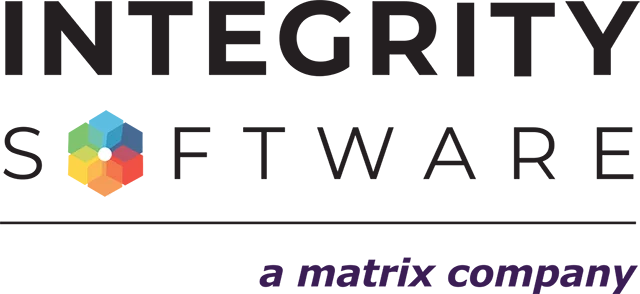 Integrity Software, a Matrix Company, offers cyber security software and software virtualization. The endpoint software solutions focus on meeting unique needs of businesses by offering a comprehensive range of services and round-the-clock service level agreements support.  
Integrity Software was acquired by Matrix in 2018. In 2021, Integrity Software from Matrix won the "Golden Partner" award for Europe, Middle East, and Africa region of Silverfort.    Erez Goldstein remains the founder and President since 2011, spanning more than 12 years with the company. Oren Krug has been the CEO for the last year along with CTO Erez Baruch.
LawFlex was founded in 2015 Tel Aviv as a branch of Robus Consulting and Legal Marketing. LawFlex is an Alternative Legal Service Provider (ALSP), offering legal services that deviate from traditional law firms. The software matches customers with over 900 freelance lawyers in the system. To ensure the best match, LawFlex considers various criteria when pairing customers with legal professionals. Their services provide affordable costs without any contractual or obligatory commitments.
LawFlex has increased to 18 languages in 24 jurisdictions and 24/hour proposal. LawFlex remains trusted by Sodastream, Caesarstone, Lumenis, Gett, and many more. Law Flex was named Chambers Top Ranked Alternative Legal Service Providers in 2023, as well as in 2022 and in 2021. Jackie Donner and Zohar Fisher have remained co-founders since its inception.
Darrow is an unparalleled "AI-driven Justice Intelligence platform that generates litigation assets for legal professionals by scanning publicly available data in order to discover legal violations." Darrow's justice intelligence platform extensively scours the internet to collect pertinent data and establish connections between various points. Lawyers utilizing Darrow have instant access to all the essential data, including key information that they may have overlooked without the assistance of AI. Darrows abilities include accessing cases aligning to area of knowledge, up-to-date intelligence reports, determining financial value, and connecting with victims. Darrow has built the leading Justice Intelligence platform used by their high level plantiff firms backed by their mission for de-flawing the justice system.
Darrow has offices in New York City and Tel Aviv with investors such as Entrée Capital, F2, NFX, YCominator. Elad Spiegelman, Co-Founder and former COO and CPO is no longer involved with Darrow. However, Evyatar Ben Artzi has stayed as Co-Founder and CEO along with Gila Hayat, Co-Founder and CTO.
To the best of our knowledge PatX, AgreeMap, and FeatherDocs are no longer in business. Their absence highlights the competitive nature of the legal tech market, where some companies may face too many challenges while others continue to thrive and innovate.
Pat X:
Seemingly no longer in business. Former founder Ital Dar now works for National Security Study Group (NSSG) as the COO. 
AgreeMap:
AgreeMap was founded in August of 2020 that lasted until November of 2021. Sadly, it seems as though AgreeMap is no longer a functioning company.
FeatherDocs:
FeatherDocs does not seemingly exist anymore. Tomer Dorfan, founder and former CEO of the company which lasted from December of 2018 to March of 2021.