Following the new normalization agreement between the UAE and Israel, I was fascinated to explore the legal tech field in the UAE, especially in Dubai. I learned about a very interesting legal tech startup that has been growing for a while in Dubai and London and had the pleasure to speak to Patrick Rogers who is a former startup lawyer and now is the co-founder and CEO of Clara.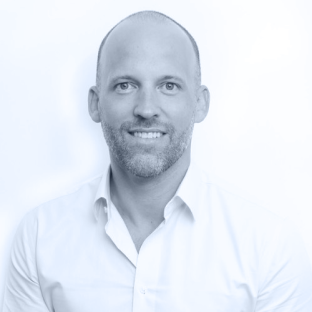 What is Clara?
Clara is a legal operating system that digitizes and automates startup legal expertise. Patrick told me that there are a couple of things the system does; it empowers founders to do many of the tasks currently performed by lawyers including incorporation of companies, drafting agreements and many other tasks that are required for an early-stage startup.
Furthermore, Patrick mentioned that the platform has collaboration sharing tools for founders, VC (Venture Capital) investors and lawyers so that key players in the global startup ecosystem can work together a lot more efficiently.
"We want companies to be digitally native to the platform"
Clara's target audience is early-stage companies from idea stage to founders who haven't quit their jobs yet but are on the cusp of establishing a company through the people who may have raised initial round of investments. He further explained that as much as possible they want companies in the future to be born on Clara: "digitally native" to the platform from day 1. In order to attract very early-stage idea founders they put a lot of emphasis on the education function that Clara provides. Right now, this role is very much played by lawyers.
According to Patrick, startup lawyers spend a lot of time dealing with founders, answering their questions which are the same questions over and over again.  
For lawyers, the business is quite simple – they try to source as many startups as they can, in most cases they won't be profitable on those clients for about 2 years until they have completed an investment round or two. That gap is what Clara is trying to address. Patrick explained that the proposition for lawyers is to recommend founders to use Clara, it's self-explanatory, educating the founders to do many early stage stuff through the platform while lawyers can still have access to all that information and have supervisory role. They will be able to spend 80% let time of doing those repetitive tasks but still maintain the effectiveness of the busines.
How do you onboard founders?
  Clara is still in beta mode, so is onboarding companies selectively in order to build out certain features. In a short span of time, what the founders will see when they go to the website is a drop down with series of questions. For example – "where should I incorporate?" based on the answers to certain followup questions, in a manner of about 45 seconds the founders will know what the recommended structure is.
As former startup lawyers, Clara's founders know the set of questions founders always ask when they go through this exercise. Once founders  count on Clara, they can automate agreements for free, they have a license for Docusign for free, and the ability to share all the information with their lawyers and investors.
"Make less revenue but be more profitable on every single client"
According to Patrick, he thought that after working as a lawyer in a big US lawfirm, he realized that the industry was ready for disruption and that clients can get better value from the amounts they are paying lawyers.
A market disruption is simply the creation of new technologies, that eventually disrupts an existing market and reduces it's value. I mentioned in our conversation that I think Clara is not a "pure disruption" technology, because it can work quite well along to the role of the lawyer. Patrick agreed that as the company grows than the role of the lawyer gets more and more intense. Clara's goal is to digitize as much of the common and repetitive work as possible, which is something that lawyers will learn to appreciate very fast. In addition, Patrick encourages the state of mind of "make less revenue but be more profitable on every single client". Lawyers don't need to wait about 2 years so that the clients become profitable.
Lawyers play very critical function in the life of the startup, they are being trusted to assist in decision making, If they are focusing on key items of strategic importance where their expertise is really appreciated by the startup, it is critical to the startups life cycle.
How was your location a strategic decision for a legal tech startup?
Clara was born in Dubai because that is where most of the founders were living when the idea was raised. Their headquarters is London for a variety of reasons, but they still have strong presence in the UAE, in both Abu Dabi and Dubai. Furthermore, the first entity that they incorporated was in Abu Dabi Global Market which is a thriving eco system is drawing in a lot of international talent.
When comparing lawyers between the UAE and Israel in the startup space – Israel is way ahead than where the UAE is right now. The UAE is on the road, there is a lot of catching up to do. The tech eco system is still very much in its early days through the MENA region. Certainly, in that part of the world Clara can be a huge lead in things like creating a standard of documentation, educating founders in order to reduce the time and the cost and many other things.