Omer Hayun is an Israeli legal tech entrepreneur, which due to hard work and a little bit of luck – sold his legal tech startup 'Bestpractix' to the US company of 'Litera'.
We are always excited to hear great news for the Israeli legal tech market and this one is no exception! Omer and I had a fascinating conversation about being a legal tech entrepreneur in a small market, how to turn an idea into reality and of course about dreaming big. Tune in!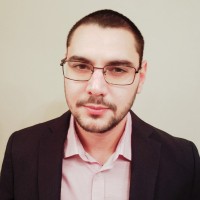 After Omer Hayun graduated from Tel Aviv University, he worked as an intern in one of Israel's leading law firms. Not long after taking the Israel Bar exam, Omer decided to leave the legal profession to work as a management consultant in a large Israeli public company.
When I asked him about the transition from legal practice to business and why so soon, his answer was that his skills were not fully utilized as a lawyer and he was doing a lot of repetitive work. Ironically, after a while in the new company he was appointed to be the company's general counsel (GC). This had reminded him of why he left the profession. And so, while doing the same thing over and over again (for example employment agreements) he searched for a tool to make his job easier but could not find any solution.
"A great business school"
During the time working in this company Omer was working directly with the CEO and with different departments like sales, R&D, business development and more. This experience turned into a great business school according to Omer. Shortly after being appointed as GC and due to the fact that he could not find any solution to make his job easier and effective – Omer decided to 'go for it' and start his own company.
I immediately thought that there are many people, especially lawyers, who realize that their workflow could be more efficient, but only few seek for solutions. A barrier can sometimes be the lack of technical skills which serve as the tool to find the solutions. In this case, Omer had studied aerospace engineering in the past and already knew how to write code (even though he hadn't practiced it in a while). This is a unique example, and yet even with this background at the beginning, Omer was more focused on the business side, less the technical side since he had a tech co-founder. Along the way Omer realized that he knew a lot about contracts, and he saw patterns that he himself could translate into code.
"You need to really be passionate about what you are doing"
I was also curious to know about the other side – whether one must have legal background to be a legal-tech entrepreneur. According to Omer, you have to be passionate about what you are doing, and if you don't have that background – it will be harder to get excited about the change you want to make in the world. Furthermore, legal background gives you the understanding of the pains lawyers have. He added that the pain he experienced as an Israeli lawyer are the same in US law firms. However, the workflow is not identical.
"You've got to start somewhere" 
Another challenge was starting in Israel while aiming internationally because of the language barrier. They started off in Israel because of the obvious reason that they were based here, and by that their potential client base has narrowed since only the top law firms work in English and they were the most challenging to approach. He mentioned the paradox that law firms are very calculated risk-wise and afraid to give new startup a chance unless its product is proven, but you have got to start somewhere.
In the journey of validating the product, he told me that they were supposed to start a pilot in one of Israel's leading firms. A while later, the firm's managing partner took 2 hours of his time to criticize the product.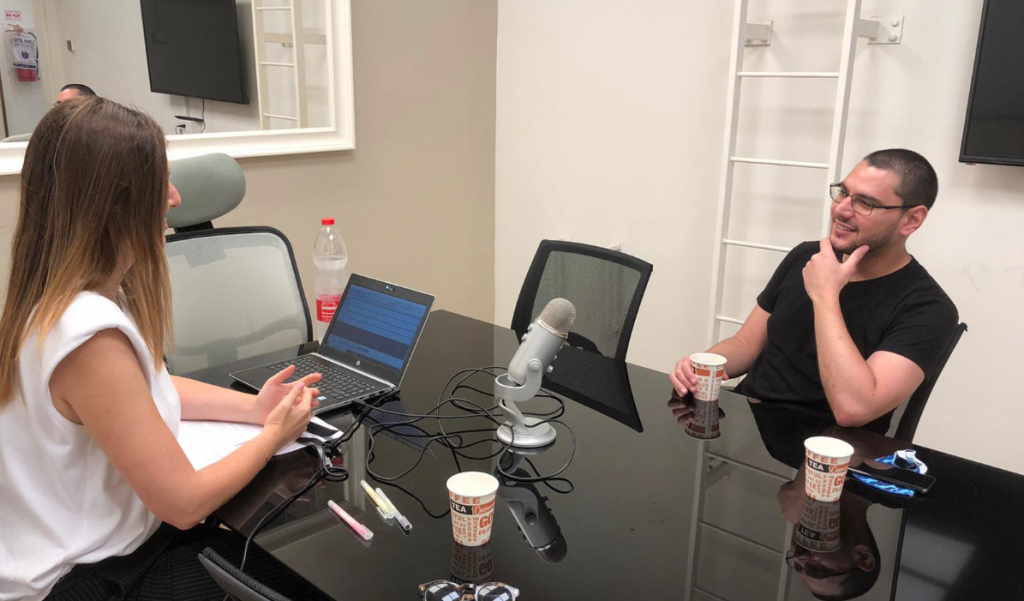 "As an entrepreneur you have to understand that there are a lot of challenges, that people will bring you down but also give you a lot of important feedback" 
In a startup, according to Omer, you always learn and work hard to improve your product according to the market's demand. It was the Israeli law firm of Goldfarb Seligman who gave them their first chance only two weeks after that meeting, and they also led to Bestpractix's first investment made by Spinach Angles, which is a group of angel investors focused on pre-seed investments in Israeli startups.
The first client is always the hardest to find and after working with Goldfarb Seligman more doors opened for Bestpractix in Israel. However, they dreamed big. Right after the first investment from Spinach Angles, they scheduled meetings in NYC. In order to penetrate the US market, Omer tried to leverage some connections he had and also create new connections – "No networking event is too small for an entrepreneur" he said, and so he went on a few business trips to NY and worked hard in building a social and business circle.
Bestpractix – full force ahead
We talked about lawyers as knowledge workers. Meaning that they re-use knowledge in their daily work, for example by relying of precedents, draft contracts based on clauses they had written before. The problem is – and that's where Bestpractix steps in – is that law firms store a lot of data but data doesn't equal knowledge. What they do is help organizations leverage and utilize their knowledge by only using Microsoft Word. They wanted to build a product that integrates with lawyers' workflow because getting them to use another application is extremely hard. All they have to do is open the agreement on word, click on any clause and then on the lookup button and then they automatically get smart drafting recommendations and smart precedent research based the entire organizational knowledge.
Bestpractix was acquired by the US company Litera. The two share a vision of making lawyers lives better and help them provide better services to their clients. When they first started working together, the two companies thought about a partnership but quickly they realized that integrating their products will yield better and faster results. Omer mentioned that Litera has a great portfolio of products and currently working with over 400 out of the best 500 law firms in the US. This was an amazing opportunity for Bestpractix. Currently, they were approached by many firms following the acquisition and they are working on providing even more insights based on their organizational knowledge.
"The harder I work, the luckier I get"
Finally, I asked Omer what should be a legal tech entrepreneur's first step? He said that you have to believe in your product, but you also need some luck on your side. Always create and maximize opportunities and make a lot of connections because random people and meetings will be the ones that open the doors for you. Another important tip is that take the feedback given to you and listen to it.
The acquisition of Bestpractix by Litera, amidst the pandemic, is great news for the Israeli legal tech market. It is small but getting bigger and bigger, and we cannot wait to see what is next. 
Mr.

Omer Hayun

is the founder and CEO of Bestpractix, an AI smart contract drafting platform, which was recently acquired by the US document technology company Litera.