we present Israel's first and most promising Israeli legal-tech start up – litigate – an intelligent legal analysis platform, described by one of its costumers as "the most ground-breaking solution in the market today".
Israel, a country fondly nicknamed the "Start-up Nation", has been a home for many technological giants such as Waze, Mobileye, Wix and many others. It has shown over and over again that it is capable of providing powerful technological solutions for market problems – whether in the cyber-security industry, the financial industry (Fintech) or even the insurance industry – Israel has placed itself as a market leader in providing technological solutions.
We believe – with a great amount of certainty – that we can expect the same to happen with regards to the field of legal tech, a technological turf which has received great recognition around the world for the last several years. This field is absolutely booming these days in the Startup Nation of Israel.
In this series of articles, we would like to explore emerging Israeli legal-tech startups that are expected to 'touch-the-stars' so to speak. we will rank and mention Israeli legal-tech startups by their technology, the problem they solve, the significant customers that have chosen them, the amounts they've raised in capital and their overall potential and uniqueness. We will be dedicating an article per each such Israeli legal-tech startup to showcase its potential to the international community.   
Without further ado, we present Israel's first and most promising Israeli legal-tech start up – litigate – an intelligent legal analysis platform, described by one of its costumers as "the most ground-breaking solution in the market today".
Meet the founders
litigate was founded by Nimrod Aharon,  an experienced litigator, and Guy Uziel, an AI expert. Both  have been named earlier this year by Forbes' '30 Under 30′ as 'promising entrepreneurs'. They lead the litigate team on their mission to equip lawyers and clients with faster, smarter and more cost-effective legal analysis solutions. "I have spent what probably was my best decade doing precisely the work that we automate", says Aharon, litigate's CEO.
The litigate Solution
litigate is an AI-powered litigation platform for law firms and in-house dispute resolution teams. It harnesses advanced deep learning and text analysis capabilities to provide a day-to-day solution for high-volume and high-value claims handling.
The platform reviews what others have argued in the past and how judges reacted to these arguments to analyse the risk, success-rate and potential fall-backs.litigate's analysis compares the other party's arguments against past cases and judgments to come up with all the issues a lawyer would argue in response, after spending dozens of hours reading and digging in traditional legal databases.
"By the end of 2019, litigate will know more cases and rulings than all London lawyers could possibly read in their entire lifetime", says Guy Uziel, co-founder and Ph.D. candidate specializing in AI.
litigate uncovers insights from untapped information and automates repetitive case-handling tasks which often get write-offs.
Who are the people currently using the solution and what do they think about the product
Among litigate's customers and partners are highly-ranked global law firms such as Baker McKenzie and other top law firms. Ben Allgrove, Senior Partner at BM, seconed largest law firm in the world, recently described litigate as "transforming the delivery of legal services". Laurence Liberman, Senior Partner at UK-based Taylor Wessing, an international law firm with 33 offices world-wide, has mentioned it is no less than "a game-changing product for our dispute and investigation teams".
What makes litigate unique
Armed with new insights and tailor-made predicted results, the platform is the first to automate the entire day-to-day, repetitive work of teams during the entire litigation workflow, from the pre-action letter to the final judgment.
It seems that the team at litigate has used different AI techniques to simplify (and at times fully automate) many of the daily tasks done by litigators in every case – from smart case management, to generation of court documents and new forms of legal research, through to comprehensive explore functions which link all relevant information and reveals the case's story map.
In addition, last year the company created a unique community of top law firms who have taken an integral part in designing the litigate solution to answer litigation teams' needs. This is a rare example of competing law firms working together to define a new category of legal analysis platforms.
Lastly, litigate was the first emerging Israeli legal-tech startup (following LawGeex) to have raised a sum greater than $1 million. Raising a seed round of $1.5 million in late 2018, the company became Israel's second most funded Israeli legal-tech company, following in the footsteps of the successful Israeli legal-tech company LawGeex.
Why should you keep an eye on litigate
litigate is a combination of a strong team of entrepreneurs, all excellent professionals in their respective fields –  and a company with great credentials. In a short amount of time, litigate has raised a respectable amount of capital in comparison to the local legal-tech industry, gathered influential customers and business partners and harnessed strong technological capabilities that are being praised by both its customers and technological experts.
We believe that litigate has a strong probability of becoming a market-leading-must-have-solution for every dispute resolution team , and for this reason we have ranked it Number One on our list of Israeli emerging legal-tech startups.
What the future holds?
"I believe the combined "Startup Nation" and "Lawyers Nation" – can and should lead this market disruption and take an active part in the future of law. 2018 was a record-breaking year for legal tech worldwide and I think we are nearly scarping the edges of the vast potential impact that AI technologies will have on the legal sector and related risk analysis services", concludes Aharon.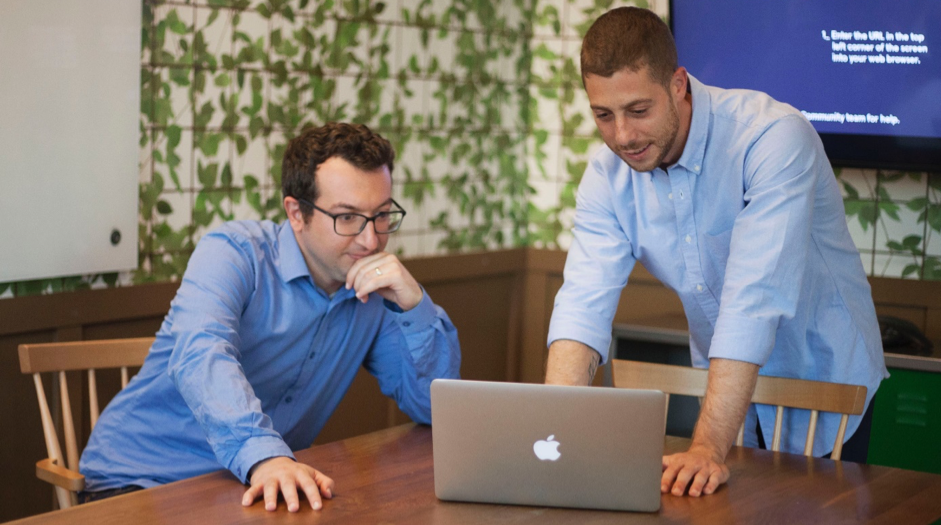 A small disclaimer: we hold much respect for our friends at LawGeex, pioneers of the Israeli legal-tech scene and a company that is already considered a top player in the international legal-tech community. For this reason,  we will not be discussing them in this series, but rather leaving room for younger Israeli legal-tech entrepreneurs to show their potential to the world.
Tech&Law Israel is Israel's leading legal-tech community and home for legal-tech enthusiasts. Our representative, Or Bakai, head of the Tech&Law department has reviewed the product and interviewed the founders to bring you this review of litigates' legal-tech solution.
Do you think your legal-tech startup should be in the series? Please contact us and tell us about it; Maybe you will get a spot in our ranking!