This week we are actually even more delighted to bring you this weekly legal tech summary, since we ourselves are part of the news this week, as it was announced that Ido Goldberg, head of the tech&law platform, will speak in an international legal innovation conference later this month.
Moreover, we congratulate our friends in Belgium for hosting the first ever legal tech meetup there, and explain a bit about Spotify's latest legal tech acquisition. So, without further ado, let's get going.
1. Head of Tech&Law Israel will be speaking at Legal Edge 2017
This week it was announced that Ido Goldberg, head of tech&law Israel, will give a speech and take part in Legal Edge 2017, the first International conference for legal innovation for the Southern European region, that will take place in Sofia, Bulgaria in May 18th.
The conference, held and organized by LegalTrek, is dedicated to legal practitioners that aspire to connect with international thought leaders and bring legal innovation within their law firms or legal departments.
Other speakers include:
Are you an Israeli legal tech entrepreneur and we still don't know each other?
Well, that's a shame! We want to be able to present what you do to law firms around the world, so reach out @ ido@techlaw.co.il, and tell us about yourself!
For further details about the conference and tickets, visit edge.legal.
2. First Legaltech meetup in Belgium
As people who have hosted the first ever legal tech event in Israel, we have a soft spot for entrepreneurs breaking new grounds in their home country and forming new legal tech communities around the world.
This week, legaltech.be has hosted the first ever legal tech meetup in Belgium. The participants have spoken about legal tech in Belgium and all around the world, new trends and even got the chance of hearing a couple of legal tech entrepreneurs pitching their products and companies.
So, cheers you guys at Belgium! Keep up the good work!
This actually reminds us that our 2nd meetup event is approaching fast! We will be announcing the final date and time later this week in our meetup group, so if you want to stay updated you should subscribe there. If you want to speak or present your own startup in the event, shoot us @ ido@techlaw.co.il.
3. Spotify acquires Mediachain Labs to better deal with IP matters
Spotify is one of the largest digital music services in the world, having approx. 100 million monthly active users, and 30 million songs in its digital library.
Naturally, legal matters of Intellectual Property are a common challenge for the company. For example, last year it was published that Spotify has reached a settlement agreement with the NMPA (National Music Publishers Association), in which it agreed to pay the organization an estimated $30 million, for unpaid royalties.
In that case, Spotify had claimed that it didn't pay the royalties because it was not able to determine which payment demands were legitimate, or even locate the creators that were entitled for payments, due to it not having a database covering the rights for the music it offers.
To solve that exact problem, this week Spotify acquired Mediachain Labs. As the American startup explains in a blog post, its vision for solving Spotify's attribution problem is using a "shared data layer", which is, according to Mediachain, "key to solving attribution, empowering creators and rights owners, and enabling a more efficient and sustainable model for creativity online."
The main idea is using an open, decentralized data infrastructure using the blockchain platform, instead of trying to create a huge, centralized database for all the existing IP rights.
This acquisition is a fascinating example for the legal problems and challenges that technologies like blockchain can solve. Considering the amounts of money Spotify had already paid for IP infringements, this acquisition seems utterly reasonable.
Read more about blockchain in this great guide.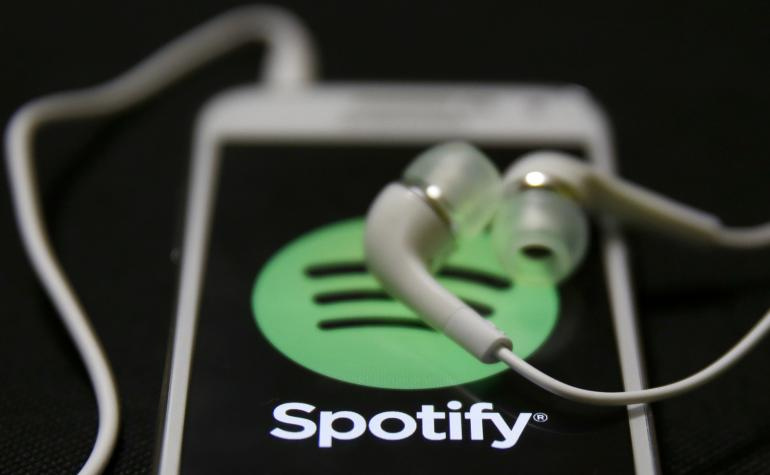 4. Legal Tech entrepreneurs? An opportunity to showcase at Web2day
Web2day is a 3-day event dedicated to digital trends and innovations.
The conference is an opportunity for startups to score funding, find new clients and gain exposure. This year, the event's organizers have decided to look for legal tech startups to showcase their products at the event, that will be held from June 7th to June 9th, at Nanette, France.
Application is now open, so good luck!